It's sad, but true. School starts in a week and I've just finished my homework. FML.
But, I want this week to be special (especially because I'm going skiing, but, for those of you that are staying at home, of course), so here are 5 activities that I came up with and can't wait to do.
1. Cookie-Decorating Party
Even though Christmas is over, winter is not. So, what better thing to do than baking? You can invite a couple of friends over and throw a cookie decorating party. It can have a theme, if you want, and the best-looking cookie wins  ;).
2. Have A Photoshoot In The Fluffy Snow
I love photography and I think that" wintry "photos are the actual best. You don't have to have a professional camera, you can take pictures with your phone or whatever (polaroids are especially cute  ;)). Now what if, let's say, you live in California and there's literally no snow outside? You can stay inside the comfort of your home, throw a few white blankets on the floor and pretend it's snow! I've done this with my friends when we were bored and let's say we had a good laugh  :).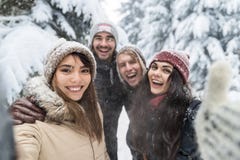 3. Make Some DIYs
DIYs are so fun to do and what I love about them is that you don't necessarily have to have skills, like there literally DIYs that take 2 seconds, like the one below:
A Sweater For Your Mug:
Cut the top part off a sock (just above the ankle) and cut a long line, using a pair of scissors, where the mug's handle is. Then, just put it on your mug! Not only does your mug look supah cute, but you're also not going to burn your fingers off and it keeps the drink warm for a longer time.
If your mug doesn't have a handle, you don't need to cut that line, you just slide it on.
Of course, there are MILLIONS of DIYs like this on Pinterest, Tumblr or even We Heart It. It's totally up to you.
4. Ugly Christmas Sweaters Dance-Off
It's not winter without an ugly Christmas Sweater, but the thing is that those flipping ugly pieces of clothing can be expensive! So, instead, you can buy a regular sweater for like 10 bucks or something, and make it the ugliest you can with glitter, ribbons, etc. Then, you invite your friends, that are all also wearing ugly sweaters, over and have a dance-off. You can have teams, and the team with the best dance and the ugliest sweaters wins some kind of prize. That should be a fun time  :).
5. Binging & PJ Day
Sometimes you just don't want to get out of bed and stay in your PJs all day long. YOU DO YOU! YAS, QUEEN! SLAAAY!!
Anyways, so, you can watch Christmas Movies all day if you want, or Harry Potter (that's what I've been doing for the past week), or whatever! Get yo' snacks, blankets, laptop with charger and do your thing.
All right, hope I've helped with these ideas and, hopefully, you won't be bored anymore  ;). Love ya! Cheers, bye  <3.
                                                                MAYA ❤